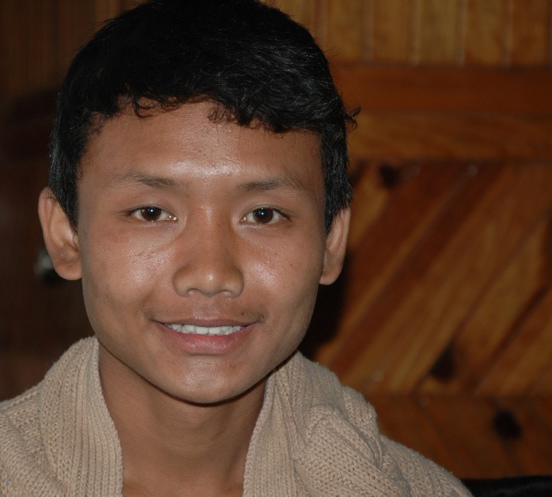 A Message from the Executive Director:  Jan Swensen
I just returned from Angels' Place where I visited along with Jim Ice and Chris Zambito from Pittsburgh and Sarah Burnell from Montreal.  I had the privilege of talking to many of our children and hearing them tell me about themselves.  I would like to tell you about some of the kids.  They are all beautiful and all have stories of great loss and sadness, but they are also happy now.  I hope you will enjoy hearing about these kids.  This will be the first of many wonderful stories to come.
Meet Mung Khan Khual, who now goes by David.  When some of these children become Christians they take on Biblical names.  When I told him his name meant "beloved" he smiled and was pleased.  He is 16 and is going into class ten.  He missed two years of school because his family could not afford it.  He likes science class and wants to go to college and continue until he gets a masters degree.  He likes to sing and play basketball.  He has lots of energy.  He is very glad to be at Angels' Place.  He said if had not been accepted into Angels' Place he would be a homeless beggar with no chance to go to school.  He said that in a very matter of fact way without any hint of feeling sorry for himself.  As you can see from his picture, he is a good looking boy.  He expresses himself well.  David has a new life as well as a new name thanks to Angels' Place and the generosity of our donors and sponsors.
There are many children like David who are still waiting for a home at Angels' Place.  If you would like to help them get there, visit our Ways to Help page.