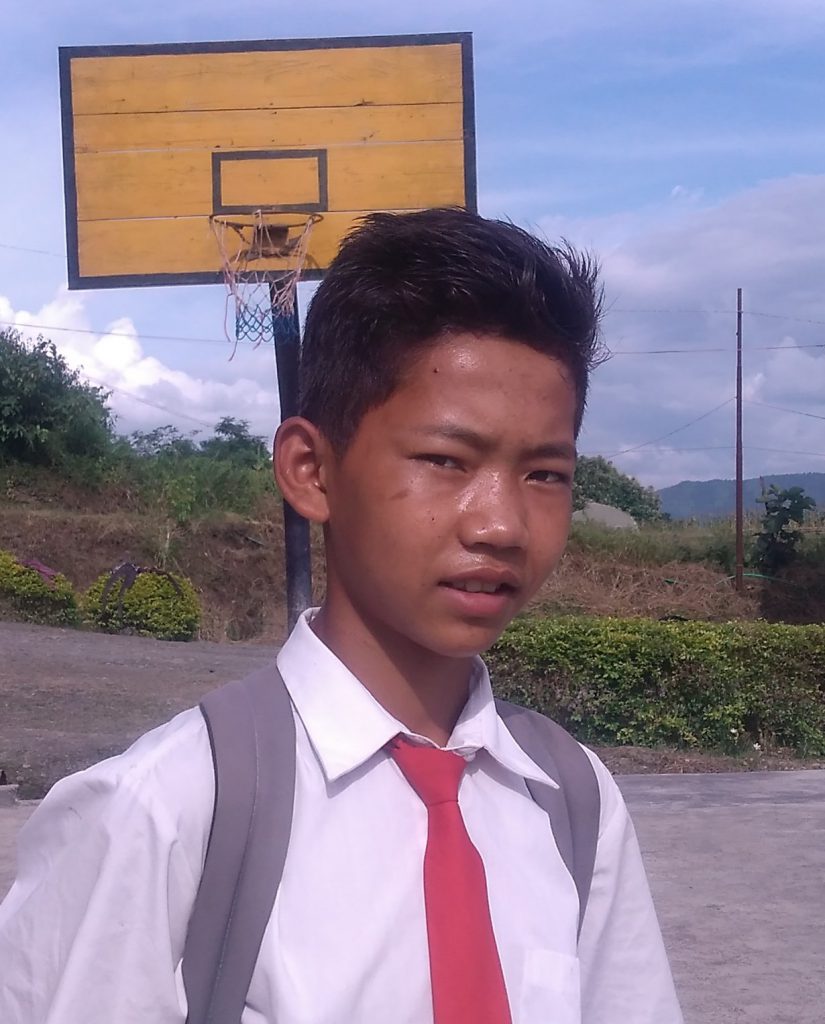 This handsome young man came to Angels' Place in 2011.   What he likes most about his new home is the "family feeling".  After years of feeling like he had no family, he finally has one.
When Mung was just one year old he lost his father.  Soon after, his mother remarried and, like so many children of poverty in Indian, the new husband rejected the young boy.  He was left alone.  In his own words..."I had no one to care for me.  No father.  No mother."
Mung dreamed of being successful in life and today, thanks to Angels' Place, he feels like he has a chance.  Surrounded by people who care about him and his future, he has hope.  Hope to be more than just another beggar on the streets or a drug addict like many of his old peers.  Without an education and family support, this is where most young men like Mung end up.  Fortunately, Mung made his way to Angels' Place and a brighter future.
Mung has made many new friends at Angels' Place.  Friends who share his desire to build a successful life and make a positive difference in the world.  Mung loves to read in the library and his caregivers recognize his promising future as a football (soccer) player.  He is getting a solid education and this gives him confidence.  Confidence he can make a better life for himself than the old friends he left behind.
But what about those left behind?  Mung was one of the lucky ones.  There are so many children like him who are still trapped in the grips of poverty, alone, with no one to help them find a path to a better future.  So many like him long for something different, to be a successful member of their community, but they just don't have the resources.  They need help.  Hundreds are on the waiting list to get into Angels' Place alone.  We just need to make room for them.  We need your help.   They need your help!
Won't you open a door for a child like Mung?
There are many things you can do.  Visit our Ways to Help page to learn more.
To read more Angel of the Week stories, click on "Angel of the Week" under Categories to the right of this page.