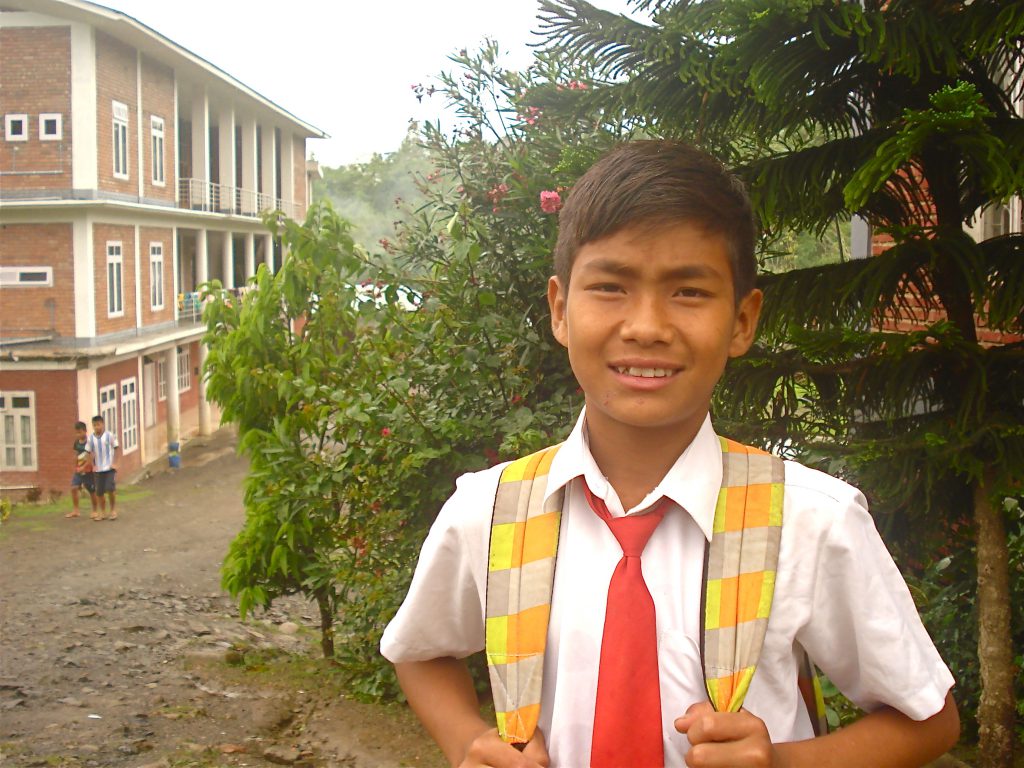 This handsome young boy came to Angels' Place when he was 9 years old. Frightened and lonely, he was leaving behind a life of tremendous hardship.
Suan Simeon came from a remote village in Churachandpur. His mother deserted him when he was very young and he was living with an alcoholic father who could barely take care of himself, let alone a child.
"I was sad. I was lonely. I missed my mother and I was scared of my father." He remembers feeling like there was no one there for him.
Now, at 15 years old, he is thriving at Angels' Place. Though he still feels the sadness of losing his family, he is comforted knowing he is surrounded by people who care about his well-being and want him to succeed. Because of his tough childhood, Suan Simeon was behind in school but he is catching up quickly and loves learning. His favorite subject is Science and when he is not busy studying, he enjoys spending free time playing football and practicing acrobatics with friends. The caregivers at the orphanage know him as a fun-loving, energetic and handsome young boy with a bright future ahead. He has come a long way in these few years and he is very thankful to his sponsors for giving him the opportunity for a new life.
The hardship, fear and loneliness are now distant memories for Suan Simeon, but for many children, they are everyday realities of life. Hundreds are waiting to get into Angels' Place, but we need your help to make room for them. Visit our Ways to Help page to learn what you can do.