The James Connection is run by a team of volunteers in the United States and dedicated staff in India. If you would like to reach out to any of our volunteers or members of the Board of Directors, visit our Contact Us page.
Board of Directors:
Brian Albig
Andrea Fields
James Ice
Jan C. Swensen
Earl J. Wilkerson
US Volunteers:
Beth Weber, Sponsorship Director
Sharon Humphrey, Sponsorship Coordinator
Leslie Swensen, Patron Account Manager
Andrew Swensen, Social Media Communications Manager
Michelle Van Doeren, Website and Digital Communications Manager
---
Meet some of our key players...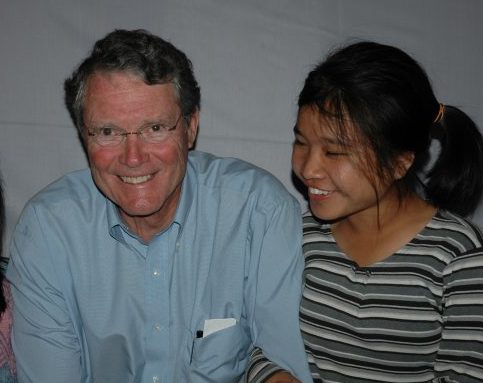 Jan C. Swensen
Founder, Executive Director
A retired Pittsburgh Attorney, Jan oversees all leadership responsibilities of James Connection and Angels Place. Click here to read Jan's story about creating an orphanage in India.
---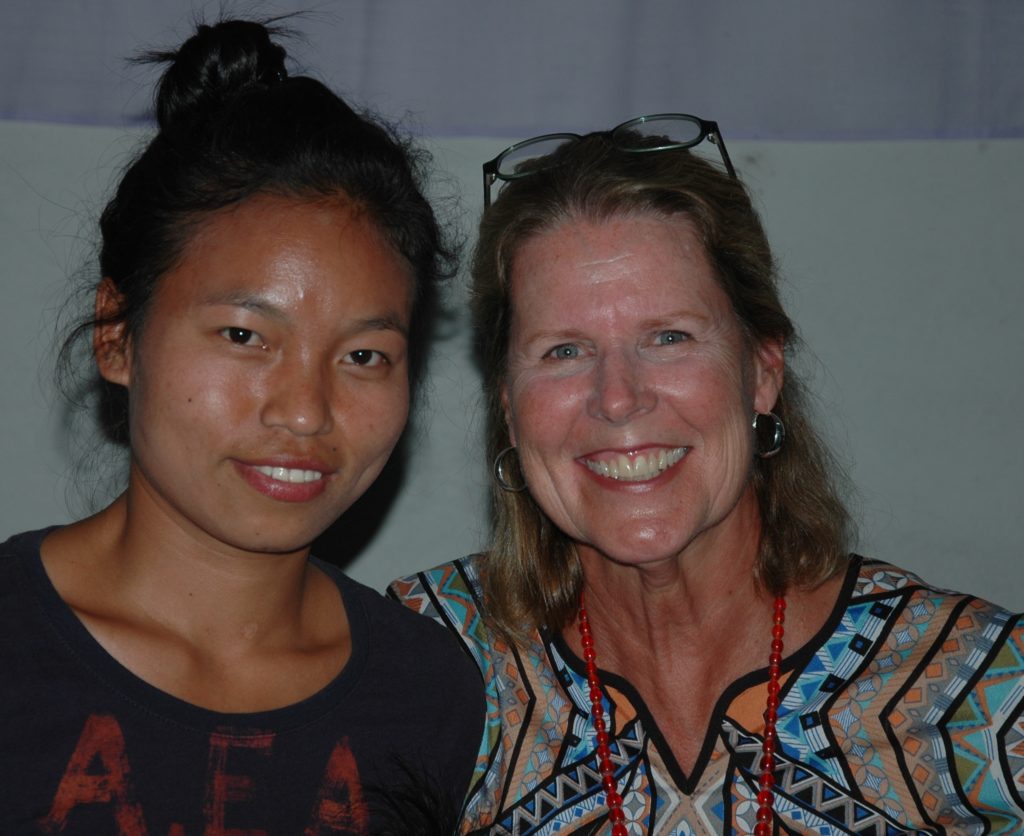 Leslie Swensen
Patron Accounts Manager
Leslie manages patron accounts and donations for James Connection.
---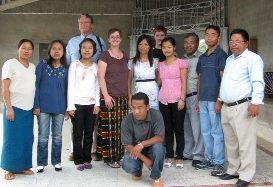 R. Sanga
Director, Angels Place
(pictured far right with Angels Place staff) Sanga supervises all operations, facilities and programming for children at Angels Place.
---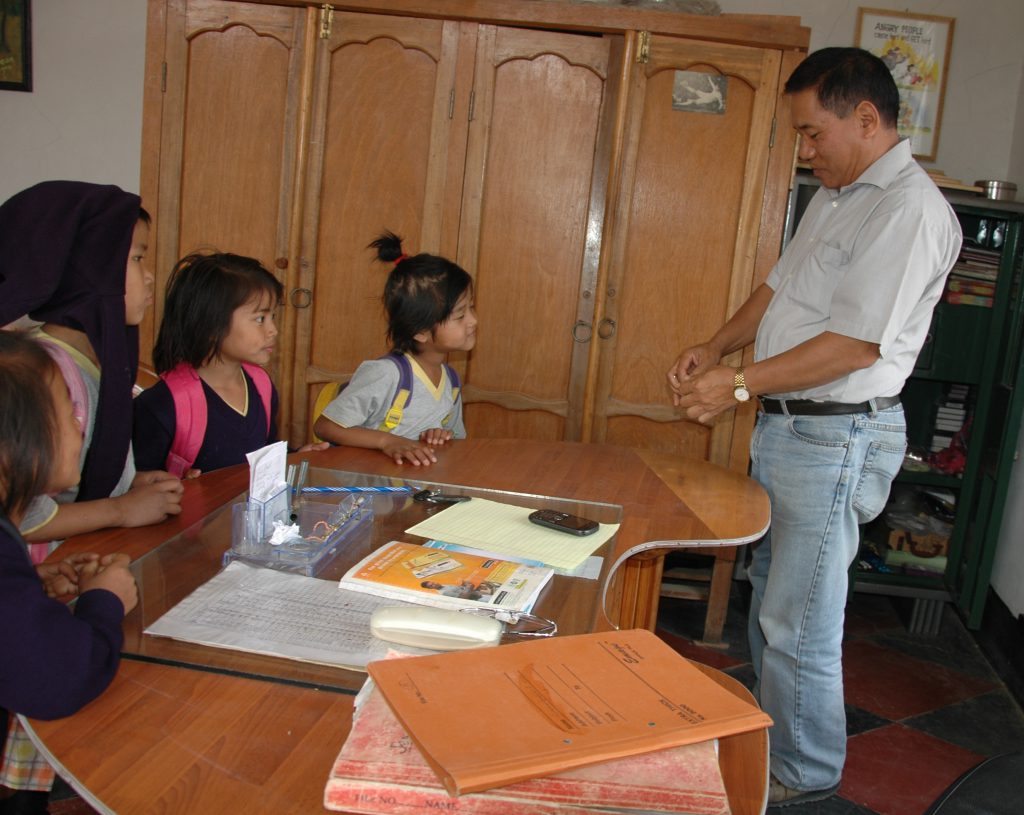 Englian Valte
Superintendent, Angels Place
Englian is the link between the administration, staff and the children. Click here to learn more about Englian and his role at Angels Place.
---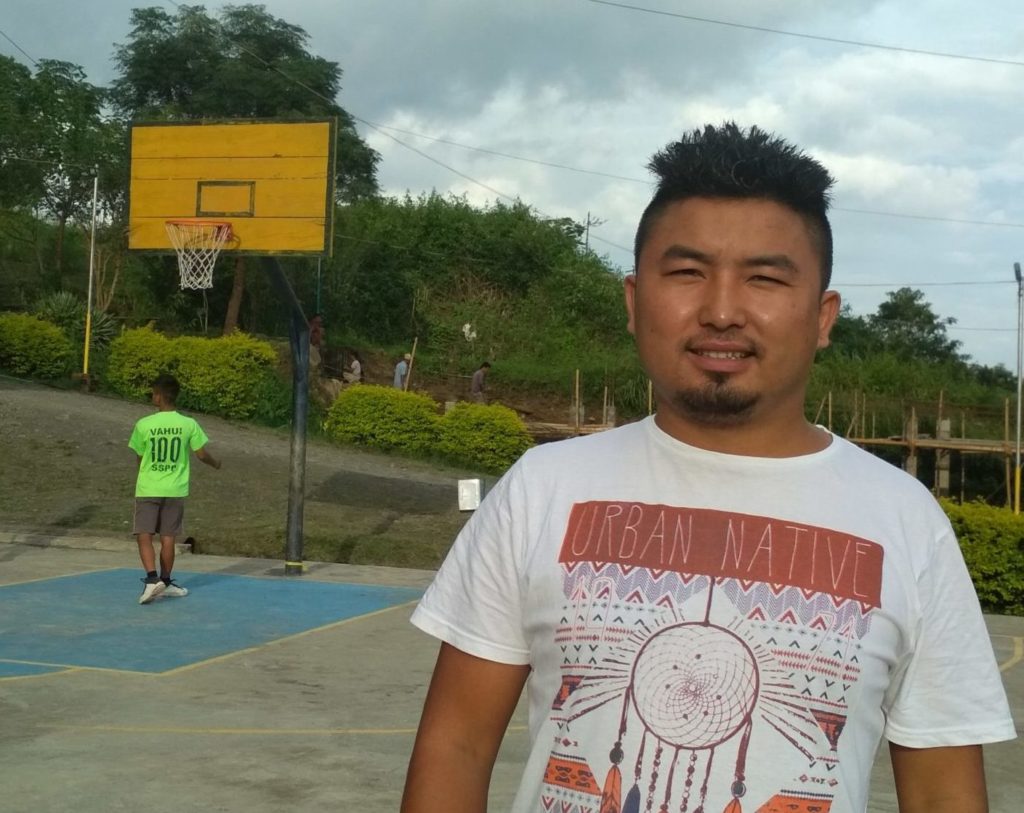 Siam Khansiam
Assistant Coordinator, Angels Place
Siam works with the staff to maintain good team coordination in supervising and managing programs for the children.
---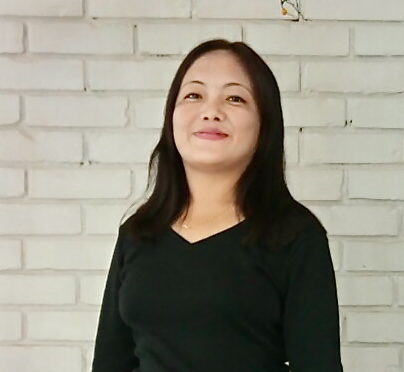 Mary Danthianmawi
Nurse and Supervisor, Angels Place
Mary takes care of the physical and mental health needs of the children and staff. Click here to learn more about Mary and her role at Angels Place.
---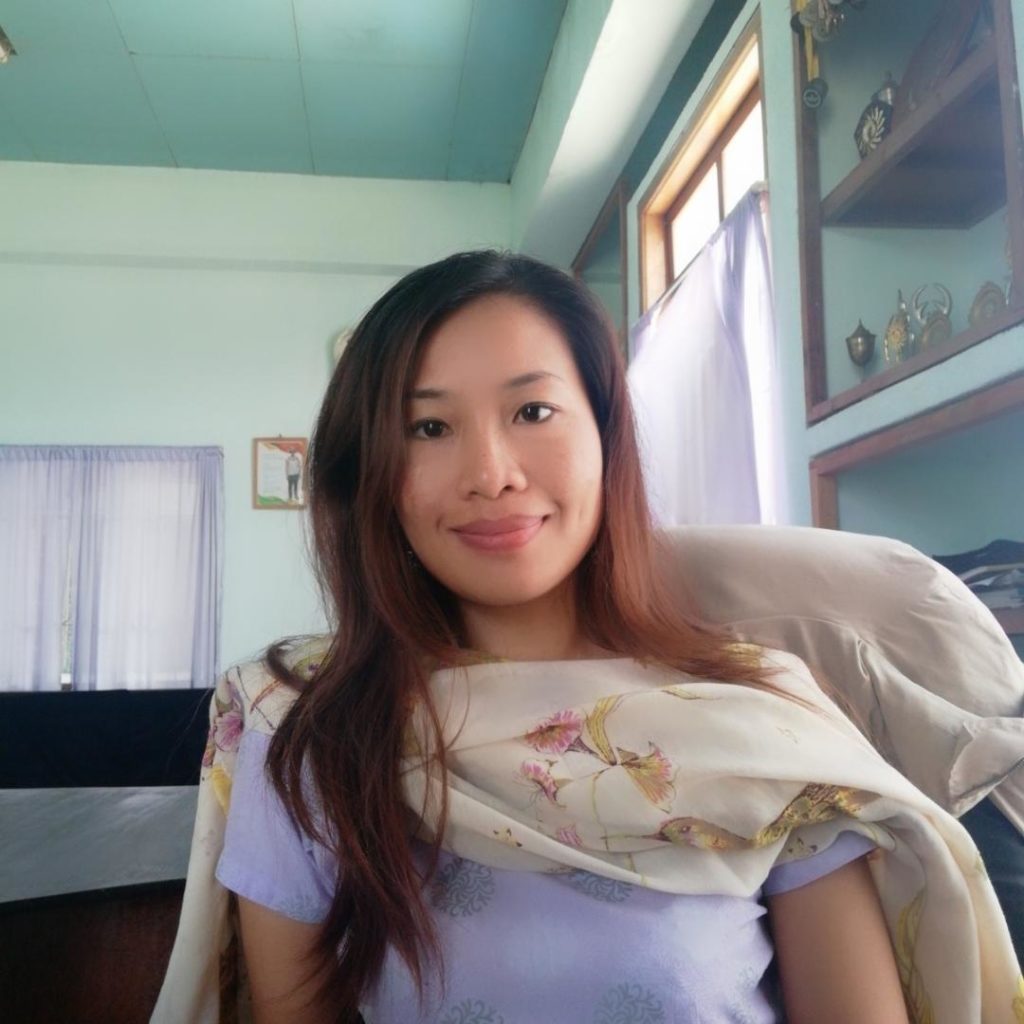 Sangi Duhlian
Vocational Program Director, Angels Place
Sangi oversees the new vocational career program at Angels Place. Click here to learn more about Sangi and her role with the children.