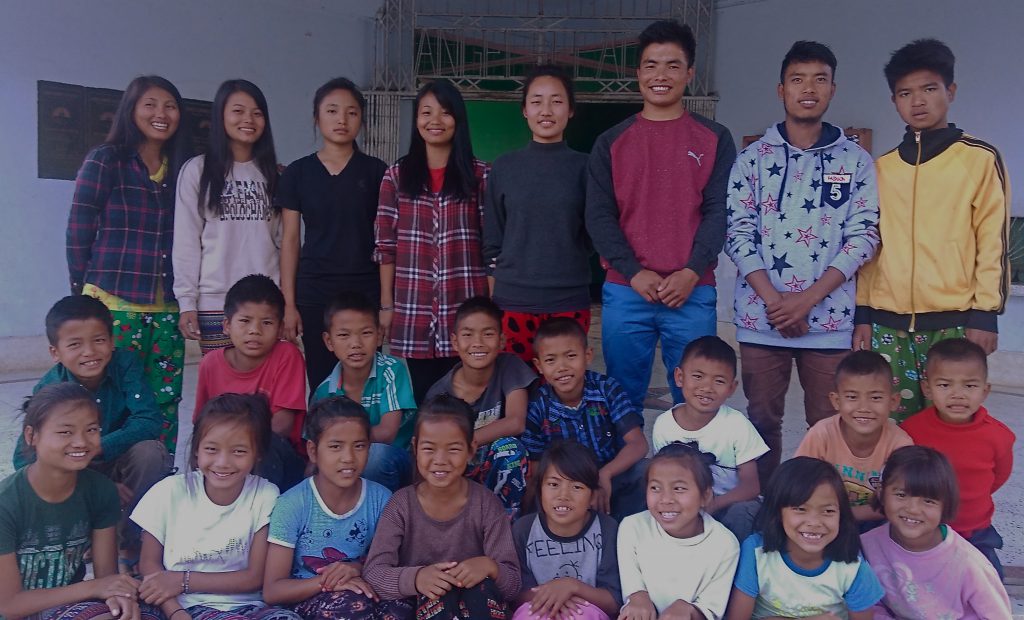 Happy New Year from the James Connection!
Yes, we realize the year is not so "new" anymore, but we were busy in January with website maintenance and upgrades.  Finally, we are ready to get back to our Angel of the Week project!
We are starting off 2017 with a BIG CONGRATULATIONS to all of our 2016 Angels' of the Week.  Pictured are: (First Row, Left to Right) Manlamkim, Vungliansang, Niangnunhoih, Niangbiakhoih, Dimneihhoih, Kimnunmawi, Chinlunmawi, Niangneihmawi. (Second Row, L - R) Mangmuanlian, Hnunliansang, Manglalthuam, Suan Simeon, Nenggousiam, Muantanlian, Ginmuansang, Thangkhanmuan. (Third Row L - R) Chingmalsawm, Chinglianmawi, Lamneichong, Akip, Vunghoihkim, Suresh, Thangzareng, Siamson.
These kids are living proof how the work we do changes lives.  They all had tough stories, coming from unimaginable poverty before they came to Angels' Place.  They were cold at night, hungry all day and many had guardians who mistreated or neglected them.  Some had no families at all and were destined to live on the streets.  A good education was a luxury few could afford.  They came to the orphanage desperate and lonely, some barely surviving.  Their despair showed in their tired faces as each walked through the doors of Angels' Place for the first time.
Then everything changed...
The first day for a child at Angels' Place would be like walking into a dream.  For many, it was the first night they would ever sleep in a warm bed all their own.  Suddenly, they had a sponsor from across the world who paid for their care and loving responsible adults to look after them.  There were three nourishing meals a day (unthinkable for most) and doctors to help them regain health.  There were singing groups and sewing clubs to join and a computer lab to practice technology skills.  Then, they were off to school, and many discovered a love of learning for the first time.  Within just a few days of arriving, caregivers would notice more smiles and a brighter demeanor.  Within a few weeks, a young boy once sullen with despair rediscovers the joy and playful spirit of childhood.  After a few months, a young girl, pale and emaciated from malnourishment when she arrived, dances with her friends, her cheeks plump and rosy with the glow of good health.  Life for these children, once bleak and fearful, is now a happy adventure full of opportunity.
We will feature over 20 new Angels over the course of this coming year.  Please read and share their stories!  We need your help spreading the word about these amazing children and the hundreds still waiting for a home at Angels' Place.  To learn more about what you can do to help, visit our Ways to Help page.