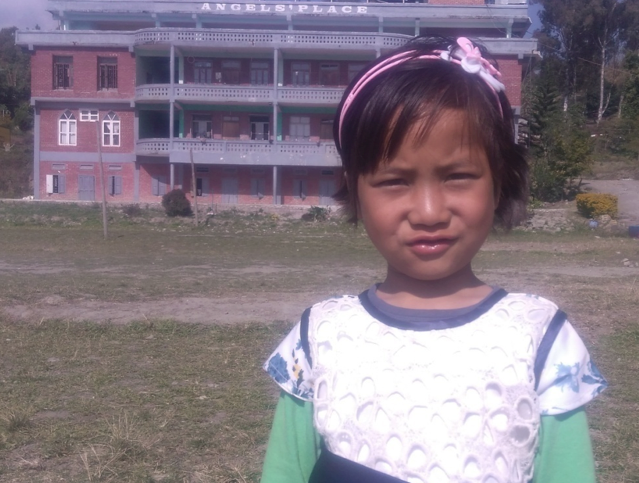 Seven-year-old Siam has quickly become the "darling of the home" according to the staff of Angels' Place. She is a delightful and cheerful little girl who made her way to the orphanage last February. Her mother had died in 2015, and her father was too poor to raise her, her sister, and her two brothers. Since coming to Angels' Place, she has settled in nicely. She attends school, where her favorite class is math, and she loves to dance.
Like so many of our children, Siam's favorite thing about her new home is the presence of friends. She remembers her old life as being lonely, and she had no one to play with. Now she has come to a place where she has community and a sense of belonging.
Like so many of our children, dreams of the future are limited, and their focus is only on getting to their next meal. Our "darling" Siam now has started thinking about what comes next, and though still young, she has set herself the goal of becoming a teacher.
Because of the generous support of all of the sponsors and donors of the James Connection, Siam has hope and possibility in her future instead of poverty and isolation. Please, help us spread the word so we can make room for the hundreds just like her still on our waiting list.  Visit our Ways to Help page to learn how you can help us reach more potential sponsors and donors.
To read more stories about the children of Angels' Place, just click on "Angel of the Week" under Categories to the right.