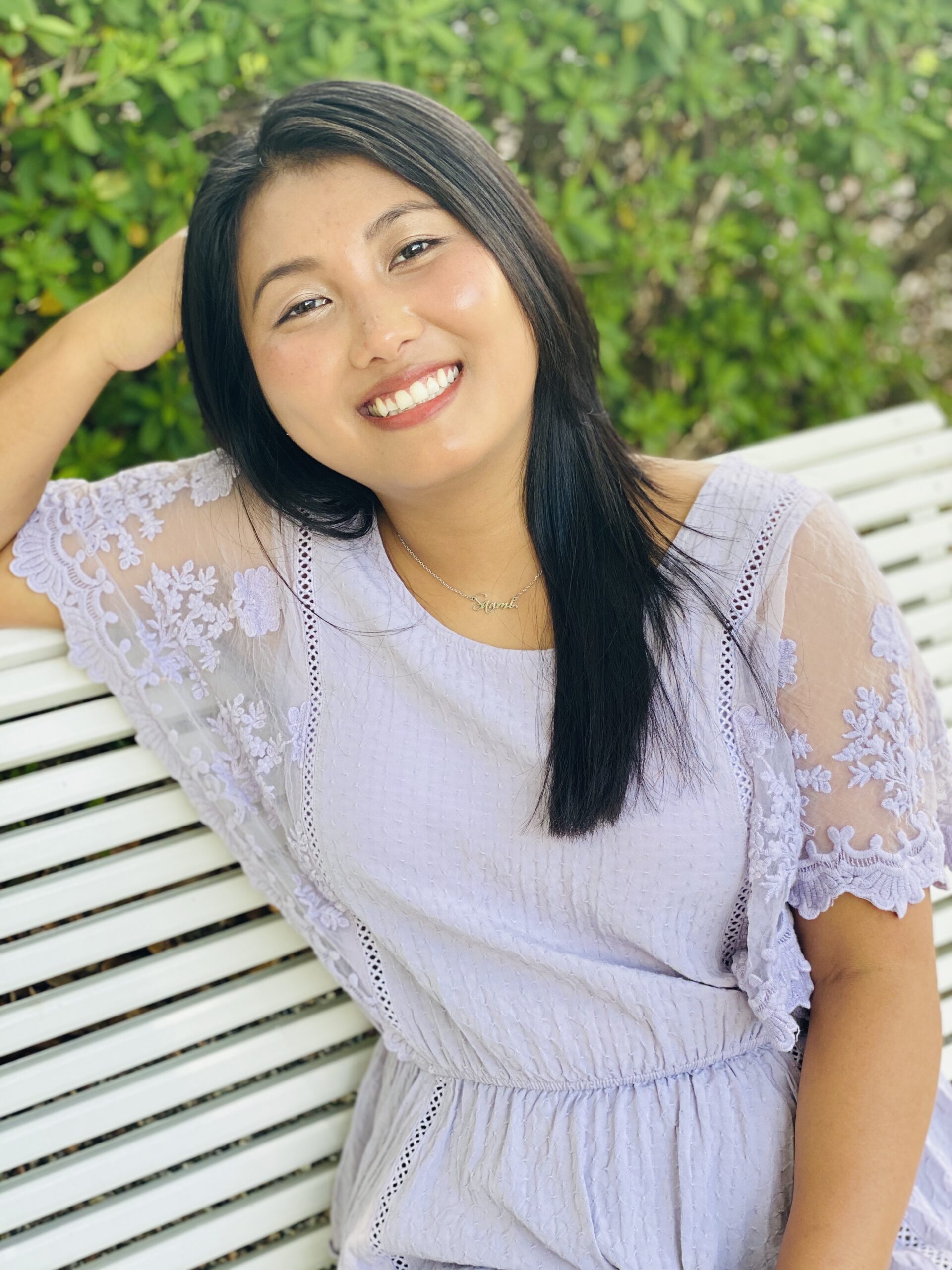 Sawmi is one of our greatest success stories! Read her personal testimony below of how her life has been transformed by the work we do at Angels' Place.
Hello Everyone!
As the day for my college graduation is getting closer, I would like to thank everyone of you who has been with me through this journey. Without the help of each of you, I would not be where I am today. I would like to tell you all how grateful I am for everything you have done. Also, I would like to tell you a bit about my time here at Ohio Valley University as well my plans for the future.
I will graduate from OVU on the 8th of May, 2021 with a BA in Business. I am fortunate to have the love and support of my sponsors the Minsker Family, who will be by my side to witness the fruit of their investment in me over the past few years. They have been there for every important moment of my college life. This achievement is not just my achievement alone. I share my success with every person who supports the work of James Connection.
After graduation I plan to pursue my MBA at Oklahoma Christian University with a focus on either Human Resource Management or Health Care Administration. I will be working hard to prepare myself for future job placement. My long-term goal is to start an organization to help my community in India and Angels' Place where I was raised. However, right after college, I will be looking for a job more in line with my degree so I can gain practical experience first.
I've had my share of challenges over the past four years. Everything was new for me. New friends, new food, new language, and different studies. I had to switch my major several times to find the right fit for my interests and passions and finally decided on Business. With time, I've made good friends and learned to adapt to all the new things. Through the process, I learned a lot about life and people and I've grown into a more mature and understanding person.
I love being involved in campus life. During my time at OVU, I was part of the Student Government Association, Steppingstone Student Chapter, Alpha Chi, the Social Club, and with my best friend's encouragement, a club called Kappa. Being part of these groups, I have learned a lot about friendship and college life. I've grown to appreciate how much the university helps us, as students, grow spiritually. I also became aware that many international students did not get involved in social activities on campus. They didn't have a place where they could build friendships on a deeper level, learn about each other's cultures, and support each other while being far away from family and loved ones. So, during my Junior year, with the help of our International Director, Sally Massy (who was like a mother to every international student), I started a new club for International students within the larger Social Club. Being able to do that for all my international friends is one of my proudest achievements and brought me great happiness.
I know deep down in my heart, no matter what I do with my life, God had a purpose for me by bringing me to the United States and OVU. I want to continue to use my voice to make the world a better place. Above everything, I am excited and looking forward to how God will shape me and use me for his purpose in the months and years to come.
Love,
Sawmi