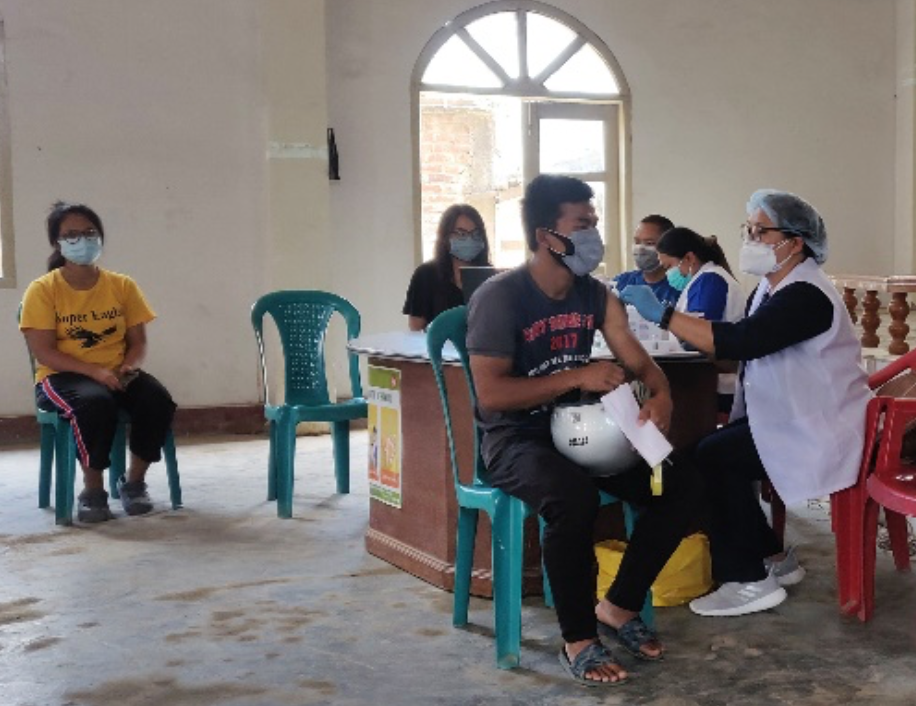 The Covid-19 pandemic continues to bring much suffering to India as a nation. We pray for comfort for those who mourn so many lost and pray for hope as vaccination efforts continue. We are grateful to report that the children and staff of Angels' Place remain safe, and we bring this update in the context of a nation experiencing tremendous hardship.
As we reported in past updates, the state of Churachandpur has not seen the same sort of rapid spread of the virus as elsewhere in India. Vaccination distribution has been steady, and healthcare centers have vaccination clinics twice per week, with 150 slots available. The appointments fill rapidly, and Angels' Place works to get as many appointments as possible when a new drive begins. At this point the majority of staff and children at Angels' Place have received the vaccine, and the staff anticipates that the rest will receive the vaccine very soon with the next phase of distribution.
We are happy to report that all the children are healthy, and none have shown any symptoms. Schools in India remain closed, and the staff will provide education to the children in the meantime. The campus of Angels' Place remains under lockdown. The children have their temperature checked regularly, and as a precaution, the staff created two isolation rooms, one for boys and one for girls. In the event that someone shows any symptoms, they would remain in the isolation room until they are tested. Due to the successful quarantine process at Angels' Place, the children have the opportunity for physical activity, a social community, learning, and spiritual nurturing within the safe environment of the campus.
We continue to be so grateful for the ongoing support of our James Connection community in helping us weather this crisis. The children are healthy and happy because of the resources and services we are able to provide. If you are not part of our community and want to learn more about what you can do to help, visit our Ways to Help page for information about the different ways you can get involved.