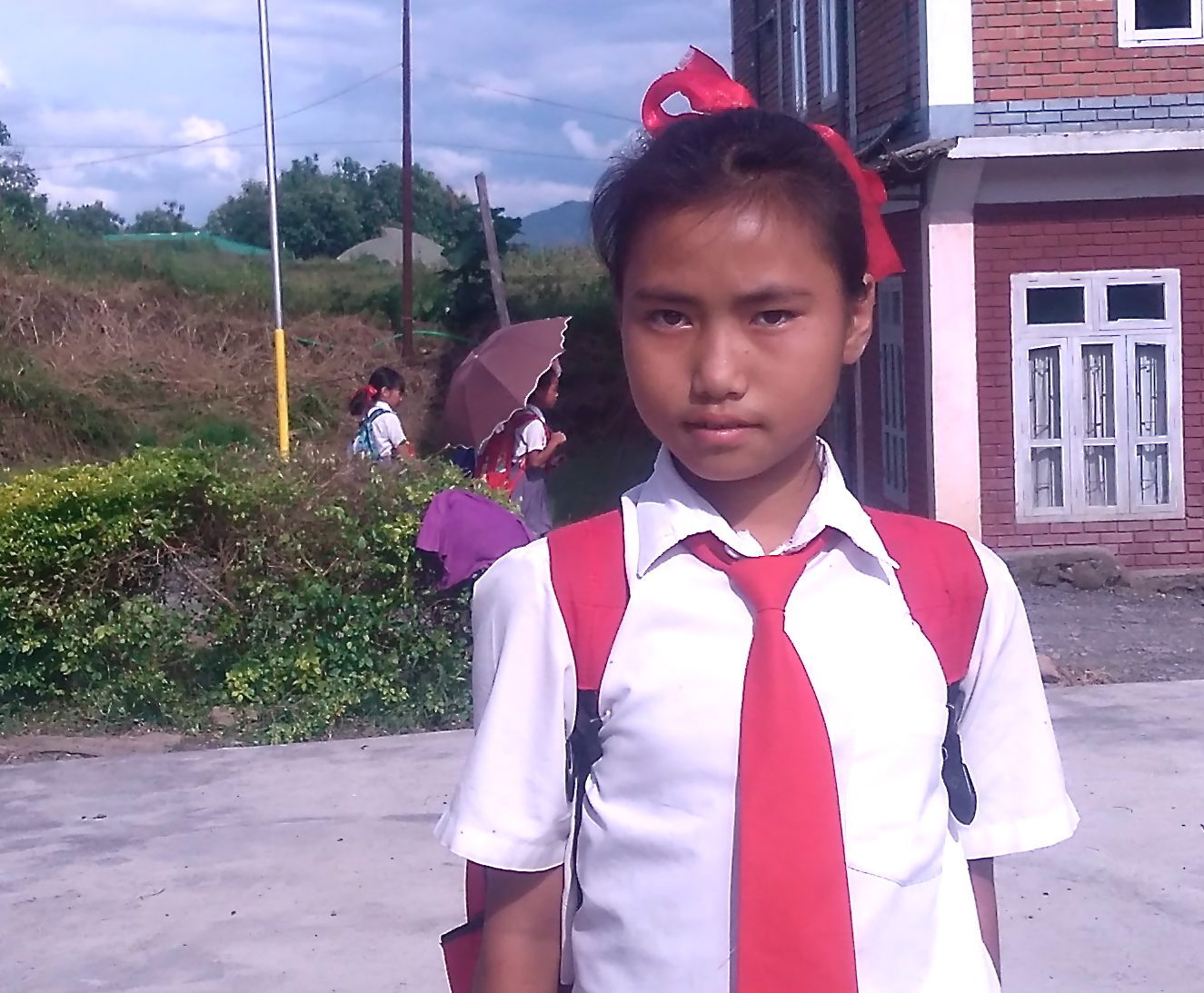 Kim wants to become a doctor one day.  This was a dream she dared not consider before she came to Angels' Place in 2013.  If she was lucky, and because she is smart and motivated, she might have hoped to be a street vendor or clean hotel rooms.  But the truth is, her intelligence would surely have been wasted on a menial job with little stability or reliable income.  More likely, she would have ended up with no consistent work at all, barely surviving and struggling to take care of her own family, just like her mother.
But, today, Kim is writing a different story.  A story where she could be a doctor.  Thanks to her sponsors and Angels' Place, she is getting the education she needs to make this dream a reality if she chooses.  Whatever she ends up becoming, her chances of being a productive member of her community are strong.
Kim wants the world to know she is a kind girl who loves singing, dancing and playing with her friends at Angels' Place.  She escaped the vicious loop of poverty, leaving behind a life of despair where she was often sick from malnutrition and starved of opportunity.  Today, her story is bright and full of hope where happy endings are truly possible.
There are hundreds of children just like Kim on our waiting list.  Smart, kind children who desperately long for the opportunity to write a better story for their lives.  Won't you consider helping one of them find their way to Angels' Place?  Visit our Ways to Help page to learn how.
To read more Angel of the Week stories, click on "Angel of the Week" under Categories to the right of this page.