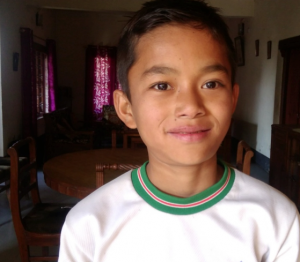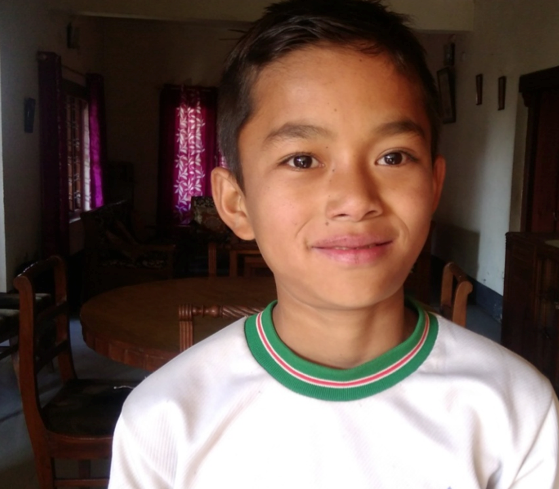 Meet Manglunthang, or Thang, as he is known by his family and friends.
Thang lost his father in 2017 and when his mother remarried soon after he was sent to live with his grandfather.  Unfortunately, his grandfather was too old to care for the needs of growing children so he came to Angels' Place.  His caregivers remember a shy reserved child when he first walked through the doors of the orphanage with his younger sister.  They were alone, forgotten and traumatized by a life of hardships: being raised by an abusive alcoholic father, losing their father to liver disease, being abandoned by their mother, all on top of the extreme challenges of growing up in poverty.  It is no wonder Thang was so withdrawn.  In his own words:  "My life was very hard."
Today, Thang is thriving at Angels' Place.  His caregivers describe him as a cheerful and friendly young man who is quickly overcoming the emotional obstacles to his success.  Thang appreciates the "friendly atmosphere" at Angels' Place and loves playing football with his new friends, listening to music and drama.  One day he dreams of becoming a "good" police officer and thanks to the education he receives now, this dream is a real possibility.  He is no longer destined to repeat his father's tragic story.
Thang wants everyone to know how grateful he is to his sponsors who have made his transformation possible.  Because of their generous support, he is getting everything he needs to build a successful life for himself and become a healthy and productive member of the community.
There are hundreds of children just like Thang on the waiting list to begin their transformation at Angels' Place.  You can help make room for them by visiting our Ways to Help page.