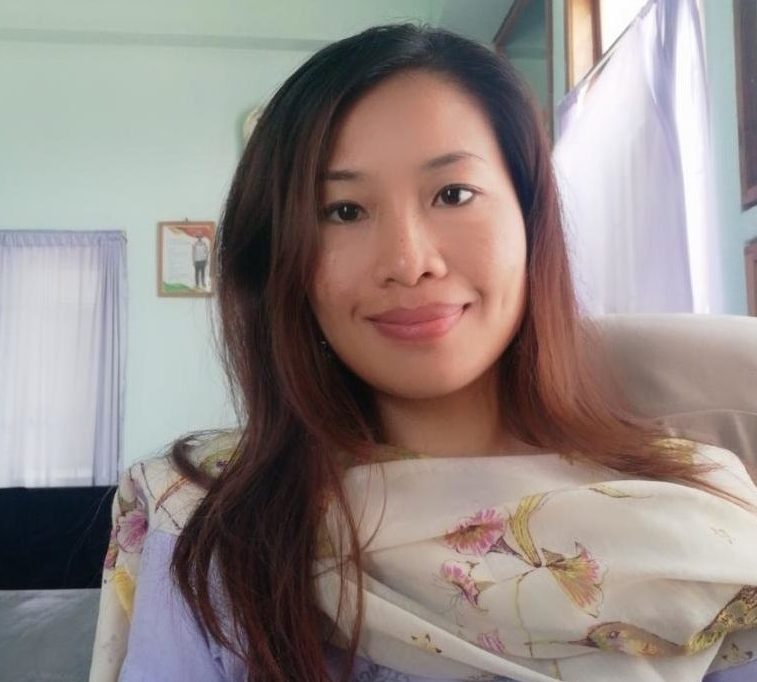 This year Angels' Place added a new staff member, Sangi Duhlian. Sangi's primary responsibilities will be overseeing the new vocational program at Angels' Place and providing academic counseling and mentorship to support the learning of the children there. She was contacted about the position in early 2019, and the opportunity to help the children held immediate appeal. She began her new position earlier this year, and we are delighted to report on the expansion of the staff and the program growth that comes with it.
Sangi comes to Angels' Place with substantial credentials in education and work experience. She holds a bachelor's and master's degree in social work, and completed a second master's degree (MPhil) in December 2018, right before coming to the orphanage. Her years of education and work include participation in multiple conferences, where she has explored issues of social services and health care in rural India.
Her position at Angels' Place follows a family history of service to the community. Sangi says that she grew up in a family that always puts faith into action. Her grandparents and parents are "always accepting and helping the needy," and she continues by saying "they always believe in the principle that when you serve the needy, you serve God." In her childhood, her father would bring her to spend time with orphans and destitute children, and as she grew, the wish to serve continued. In college and then in her graduate studies, she has pursued study of social work in order to help those in need, especially women and children. "I started developing a strong determination for working for society and giving back to the community to weave change."
It is wonderful to add Sangi's sense of generosity and caring to the community of Angels' Place. In our next article, we will talk more about the program where Sangi will be working.