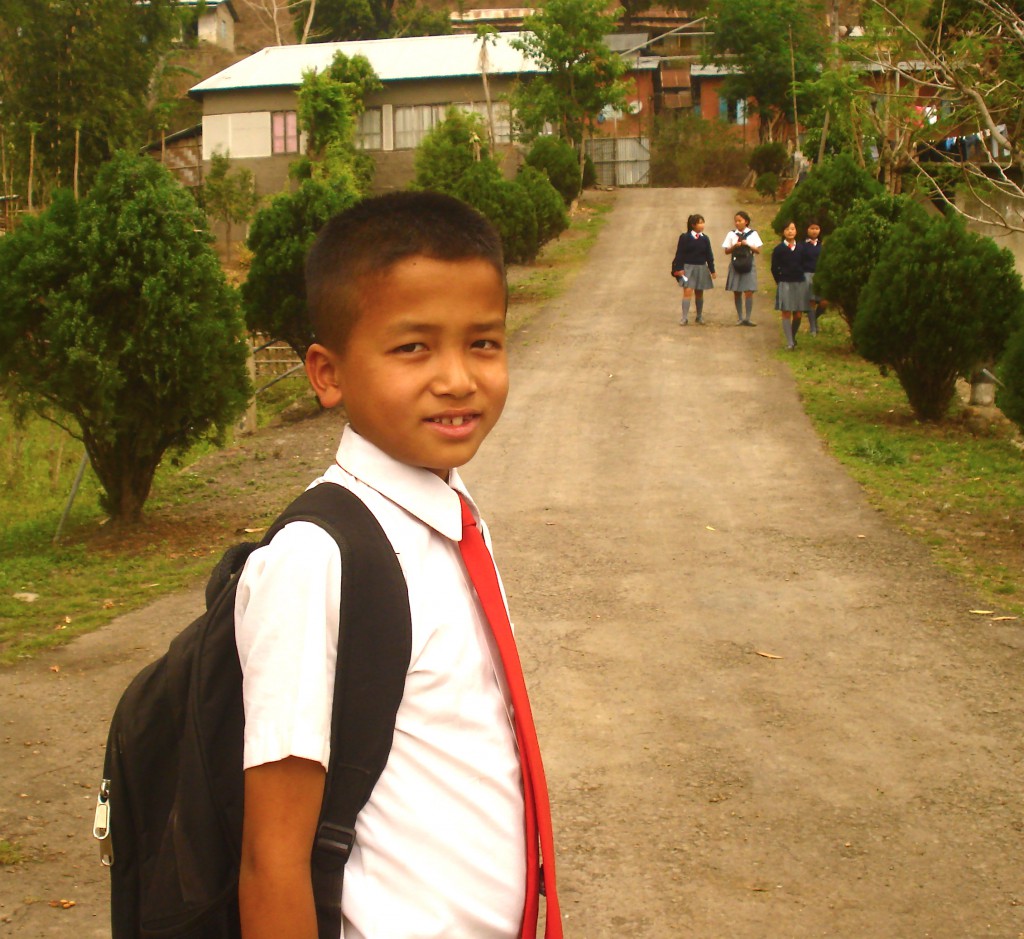 Meet Mangmuanlian, our newest Angel of the Week!
Manguanlian is 11 years old and just came to Angels' Place this past February from a very hard home life which he remembers as "difficult and painful." His mother was alone, taking care of four boys since her husband died in 2013. With no stable or predictable source of income, she struggled every day to provide for them and they often went hungry. School was a luxury about which Mangmuanlian could only dream.
Today, Mangmuanlian wears his backpack with tremendous pride as he walks to school everyday with his fellow classmates. He knows how blessed he is to have the opportunity for a good education and he is making the most of it. Things we take for granted, like regular meals, a warm bed, an education...all are "luxuries" kids like Manguanlian are afforded at Angels' Place. But the orphanage is more than just a place for kids to sleep and eat. It is a home, where they feel like they belong to a family. In Manguanlian's words, what he likes most about living at Angels' Place is "the friendship, love and care."
"I am thankful to my sponsors," responds Manguanlian when asked what he wants the world to know about him. Life holds real hope and possibility for him today because of their generosity and support.
You can make a difference in the life of a child by becoming a sponsor today! There are hundreds of children, just like Manguanlian, on our waiting list. Visit our Ways to Help page to learn about what you can do.