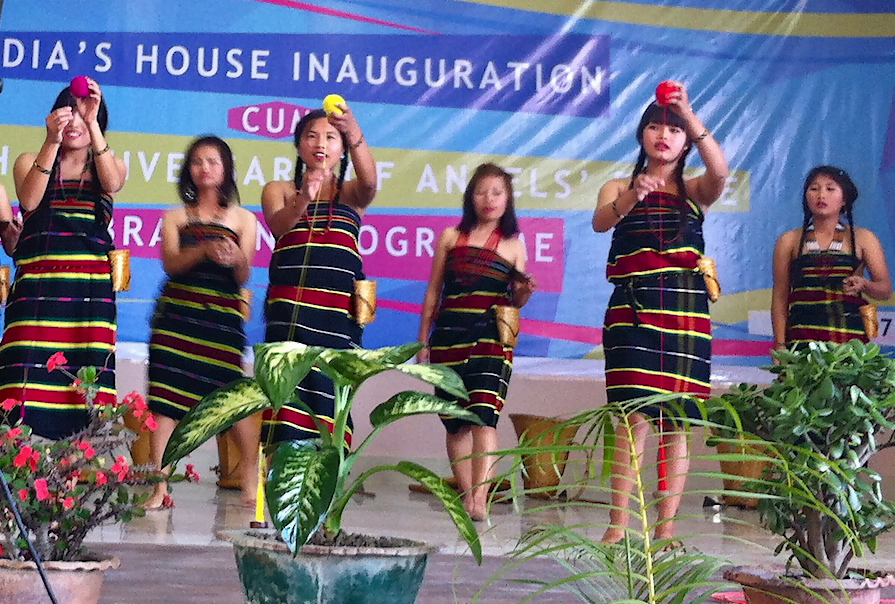 As part of our 10 Year Celebration we dedicated a new building at Angels' Place in early 2015, Lydia's House. Lydia's House is named after Lydia who is a woman who became a Christian as a result of Paul's preaching in Philippi. Lydia invited Paul and his companions to come stay in her house with the quote "If you have judged me to be faithful to the Lord, come into my house and stay." Acts 16:15. This quotation is on the plaque at the entrance to our new building.
Lydia's House provides much needed facilities for our children, inlcuding girls' dormitory, dining hall, kitchen, library, infirmary, study hall, studio for music and an auditorium that seats 500. The auditorium also converts to a gymnasium. As part of the festivities dedicating the building, we were entertained by three children's music groups and traditional dance performances, all directed by Sarah Burnell, our music teacher and choir director from Montreal. 560 attended the dedication and celebration of ten years of operation as an orphanage. The crowd overflowed onto the porches and to outside ground. It was inspiring to see the amazing talent and joy on these children's faces as they shared their love and passion for music.
Take a look at Sarah Burnell's blog for more pictures, some video and Sarah's moving account of working with the children at Angels' Place. You don't want to miss it.
Many children are still waiting for a home like Angels' Place. You can help them get there by visiting our Ways to Help page.