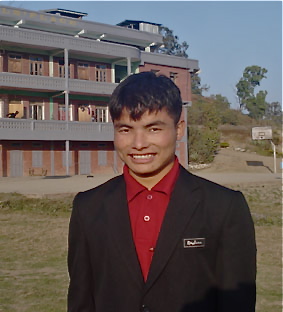 Meet Suresh, our first ever "Angel of the Week"!
We are launching an exciting new project in 2016! Beginning in February, we will feature 25 stories over the year, each about one of the amazing children living at Angels' Place. Suresh will not only be the first but he has also volunteered to work on the "Angel of the Week" project helping to choose and interview children for future stories.
Suresh Singh is 19 years old and came to Angels' Place in February 2005, one of the first to call the orphanage his home. When he talks about his childhood before Angels' Place he remembers little but misery and despair. He lost his father when he was only 3 and when his mother became sick with TB he feared he was destined to life on the streets. He had little hope of a happy future until he heard about Angels' Place.
Now, Suresh talks about a life full of hope, love and security. He feels blessed to call Angels' Place his home. Thanks to the generosity of our donors and Suresh's sponsors, he has grown up in a loving home where he gets to enjoy his favorite pastimes, like reading the newspaper and the Bible. He also gets to go to school and study math, his favorite subject because, in his words, "I like to problem solve." Suresh also likes to play football and dreams of becoming an officer in the Indian Air Force.
Suresh, like most of the children at Angels' Place, had very little hope for his future before coming to the orphanage. Now, he dares to dream and knows, with the support of his new-found "family", his dreams really can become reality.
Hundreds of desperate children just like Suresh are still waiting for a home like Angels' Place. You can help make room for them by visiting our Ways to Help page now.