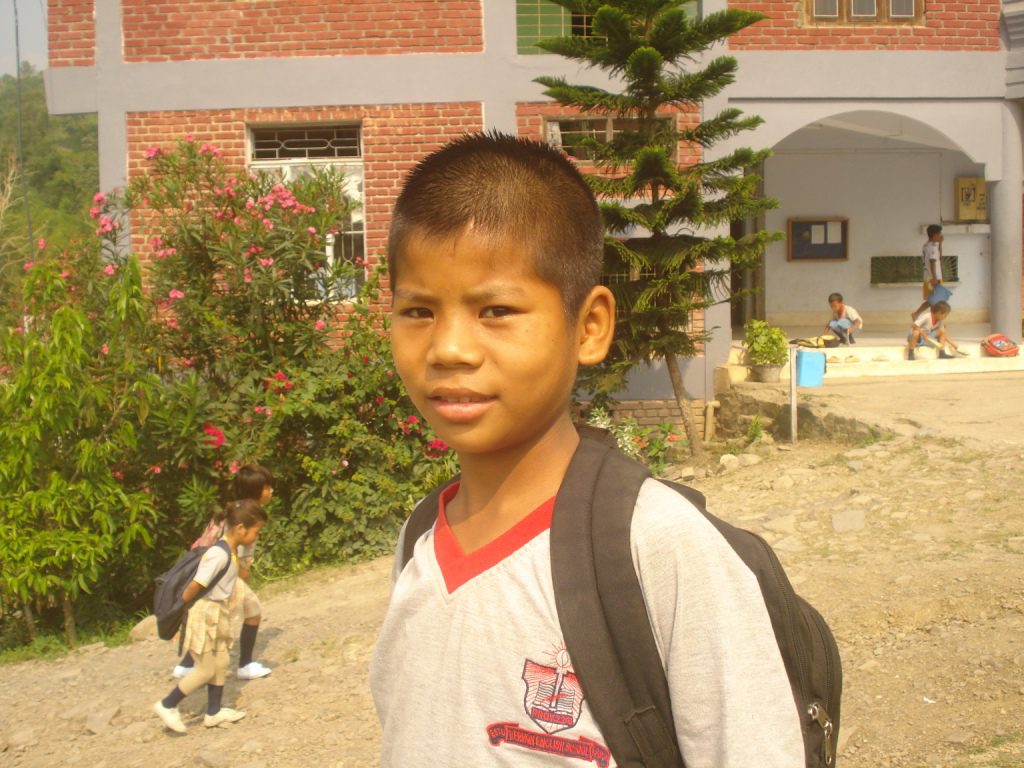 "Cheerful and fun-loving" is how the Angel's Place caregivers describe our Angel of the Week: Hnunliansang. It is a remarkable and blessed transformation for a boy who was in great need not too long ago.
In 2010, Hnunliansang was five years old and living with his grandfather. He remembers little of the time, but does remember the loneliness. No longer able to take care of the child, his grandfather brought him to Angel's Place, and now he is a happy boy who has the opportunity to go to school – and who enjoys it!
Hnunliansang's favorite things about life at Angel's Place are school – where his favorite subject is English – dancing, and playing with the other children. This transformation would not have been possible without the generous support of his sponsors, and his gratitude for their support is the first thing that he wants to share with all the contacts in the James Connection.
The James Connection makes possible the change in life from loneliness to hope by helping children like Hnunliansang. If you would like to help us to transform the life of another child, we invite you to become a sponsor through the James Connection.  Visit our Ways to Help page for more information.
To read more Angel of the Week stories, click on "Angel of the Week" under "Categories" to the right of this page.