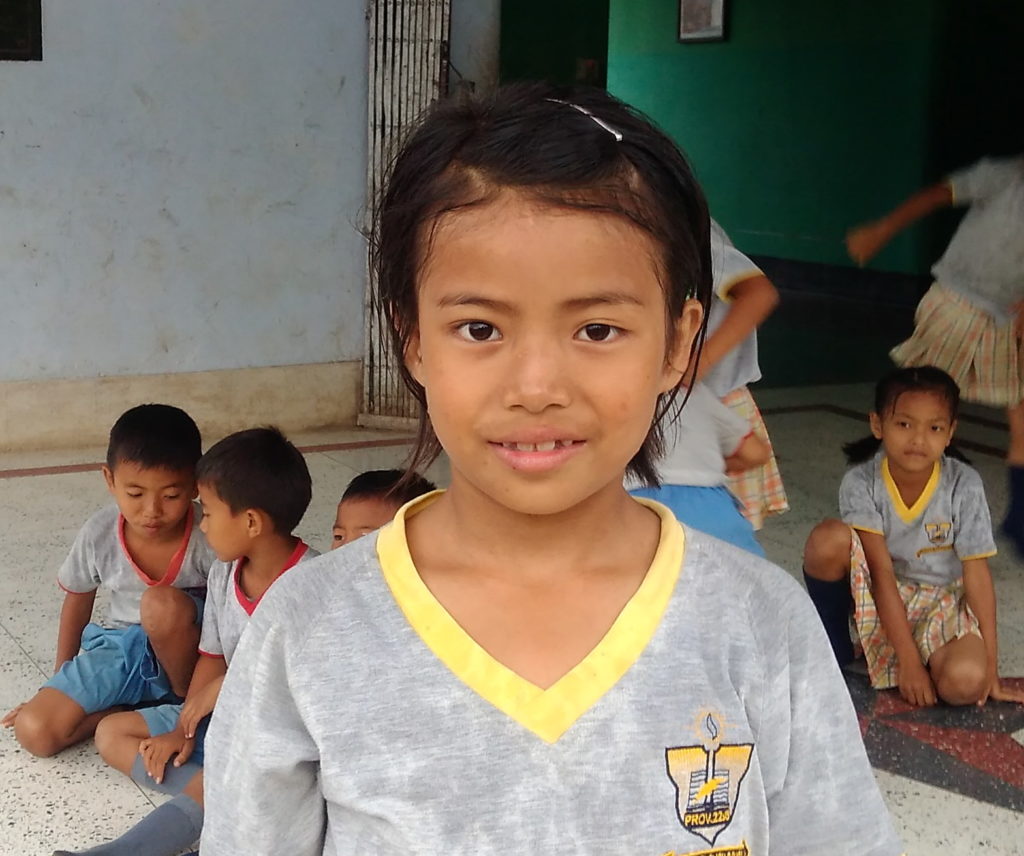 Meet Dimneihhoih, a cheerful, active 7 year old who calls Angels' Place home.
Hoih (for short), did not always have the carefree spirit she naturally shows at the orphanage.  In 2007, her father died and her mother was left alone to care for her and two other siblings.   For a young woman in India, this is a hopeless situation.  Hoih recalls of this time: "I did not remember much.  But this I know...many times we were fearful and hungry."
Out of desperation she brought 4 year old Hoih to Angels' Place so her child could receive the care she could not provide.  It is hard to imagine having to give up your child and her choice speaks to the terrible helplessness so many Indian women feel when they no longer have the support of a husband.  Though it was very difficult for them both, she knew it was the only way to give her child hope for a brighter future.
Today, Hoih radiates her naturally cheerful, sweet spirit.  No longer trapped in fear and helplessness, she clearly makes the most of all the blessings of her new home...good friends, solid meals, a warm bed, a good education.  She loves to sing and dance and watch TV with her friends.  In school, her favorite subject is English and she enjoys reading stories.  She thinks perhaps she will become a Nurse someday, but she is not sure.  All she knows is she now has the support and resources to fulfill any dream she has for herself.
Thanks to Angels' Place and the Jame Connection.
We could not do this work without sponsors and donors to help us cover the extensive costs of running an orphanage.  There are hundreds of kids just like Hoih on our waiting list.  Help us make room for them by visiting our Ways to Help page.
To read more Angel of the Week stories, click on "Angel of the Week" under Categories to the right.