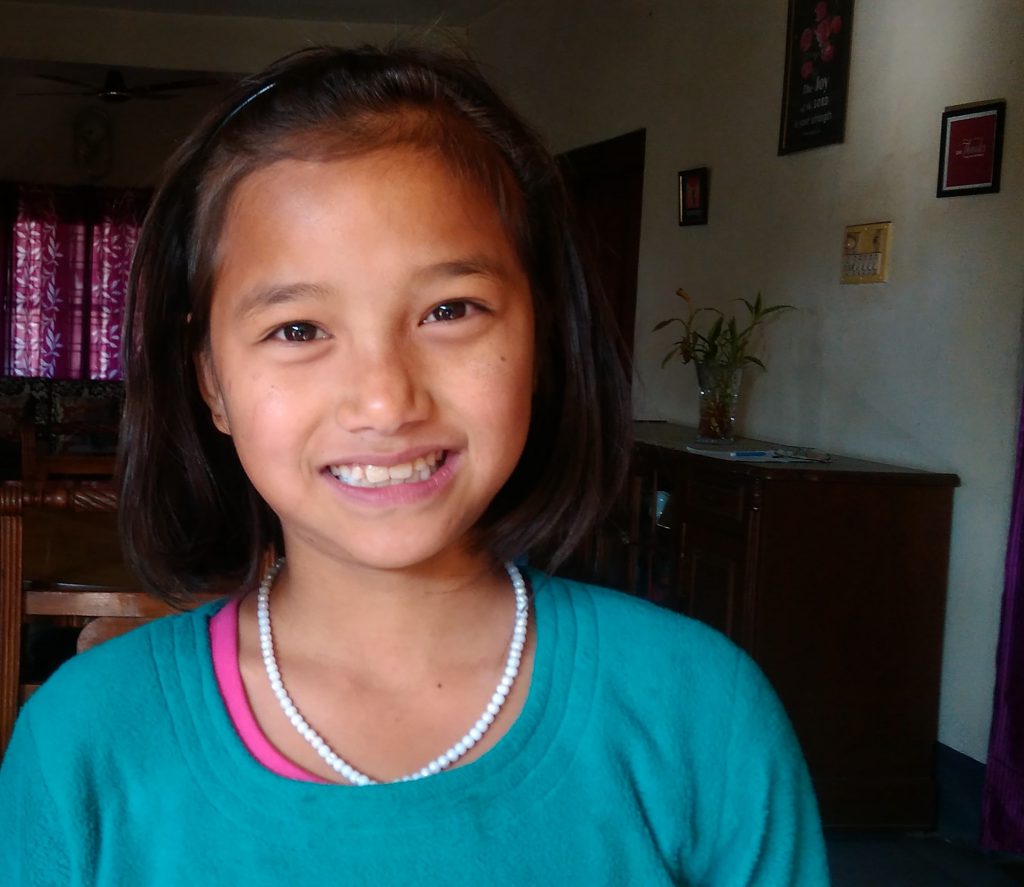 Tinneijem, known as "Jem," is a recent arrival to Angels' Place. Her father died from liver disease while she was in her first month of infancy. Now ten years old, she says that her life was "unbearable" because "there was no one to take care of me." She came to Angels' Place earlier this year and has found a new home, and a new life.
Jem's favorite subject in school is Moral Science, which she enjoys because "It teaches us to love God and people." That sort of kindness and compassion comes through in her experience at Angels' Place where she is known as being sweet and cheerful. She enjoys singing and dancing, two of the regular activities for the children in the orphanage. In her short time there, she has also made a group of friends and says that playing with her friends is her favorite part of her new life.
Angels' Place has opened a brighter and more promising future for Jem, and now that she has left behind her desperate conditions of her early childhood, she is looking forward to her education and even a future in the Indian Administrative Service. She knows that this path of hope has become possible because of the care and generosity of others, and she feels deep gratitude for her sponsors who are supporting her.
If you would like to learn more about children like Jem, and how you can give a promising future to a young life, visit our Ways to Help page.
There are many other gems like Jem, and your support can help them to shine!  Read more stories by clicking "Angel of the Week" under Categories to the right of this page.