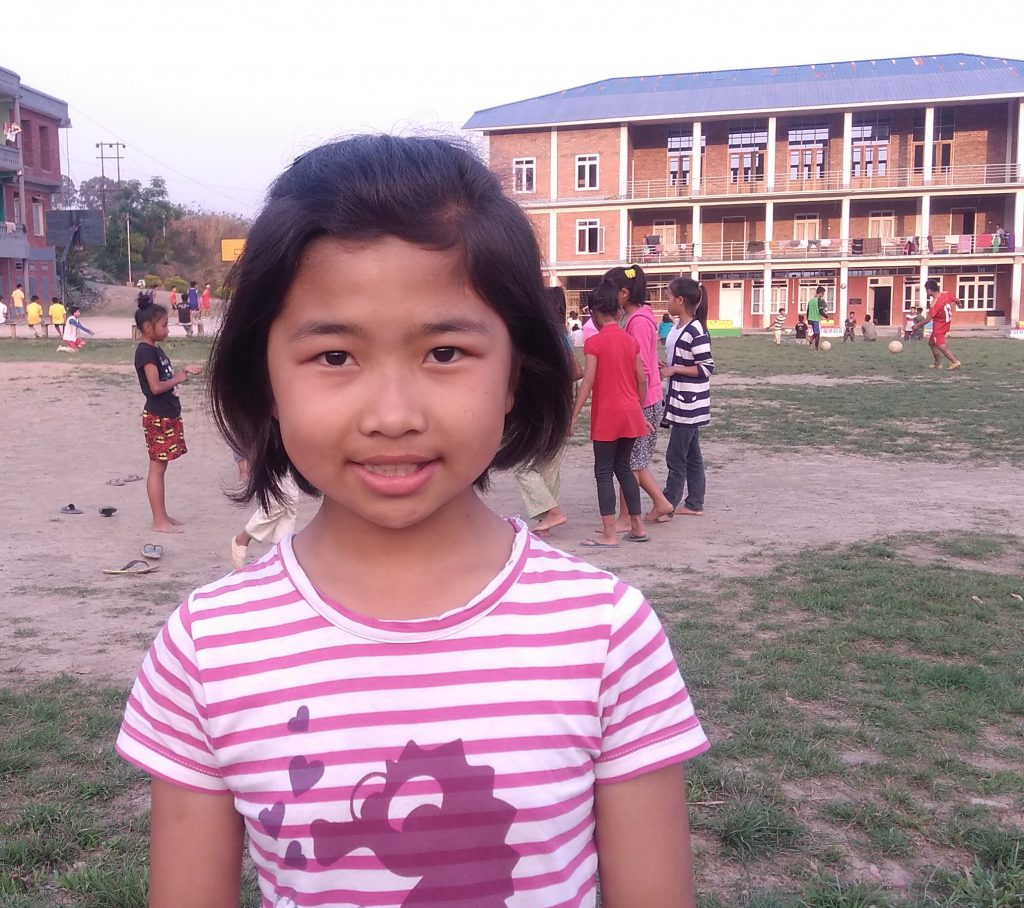 Ningnunsang was a shy and aloof little girl when she walked through the doors of Angels' Place for the first time.  She had lost her mother to malaria at only five years old.  As if this trauma weren't enough, her father fell into a life of drinking and gambling and essentially abandoned his daughter.  In Ningnunsang's words..."I had no mother.  My father did not care for me.  My life was difficult."  Combined with the horrific challenges of extreme poverty, it is no surprise she began to lose hope and withdraw from the world.
Fortunately for Ningnunsang, she had a caring grandmother who stepped in and brought her to Angels' Place.  It was a tough transition at first but slowly she began to come out of her shell.  With proper nourishment, a warm home and the support of caring adults, she soon blossomed.  She has made many friends with whom she loves to sing and play games.  In the words of her caregivers..."She adjusted admiringly well."   Now, this once shy and withdrawn little girl who had little education is 9th in her class and thriving.  An amazing achievement for a child who came from such a traumatic home life.
Ningnunsang is one of hundreds of children in her community who are struggling to survive in the grips of extreme poverty and neglect.  It is easy to see why they would lose hope and fall into lives of crime or drug abuse, like Ningnunsang's father did.  But there is hope for them, hope for a different future...at Angels' Place.  They just need help getting there and you can be the one who makes a difference.  To learn how, visit our Ways to Help page.
To read more Angel of the Week stories, click on "Angel of the Week" under categories to the right of this page.