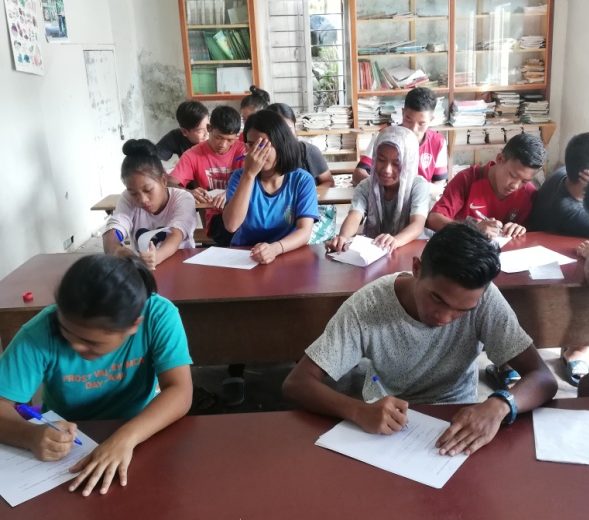 Before coming to Angels' Place, these children you see pictured would never have dreamed of becoming a teacher, a social worker, or a bank officer.  They knew well, without an education and support, it could never happen, so they pushed their dreams aside.  But just last month, they completed a career survey, the first step on a path toward fulfilling those buried dreams.
One of the most important things we do at Angels' Place is help the children become successful and productive members of their community.  Of course, providing a good foundational education is a big part of achieving that objective.  But that is just the beginning of what we do.  There is much happening inside the walls of Angels' Place you may not even be aware of - far beyond the basics of math and science.  Career counseling is just one example.
First, the children from classes 8-12 completed the survey to assess their personal strengths and interests.  In addition to obvious questions about their favorite subjects in school and extra-curricular activites, there were also questions like:  "What challenge excites you?" and "What impact do you want to have in the world?".   There were also questions designed to help counselors identify potential psychological and emotional barriers to their success so they might better guide them through these obstacles.  Once the surveys were complete, each individual child had a one-on-one counseling session to discuss their responses and help them develop some career goals suited to their unique interests and personality.  As of this date, counseling sessions for all children in classes 8-9 have been completed and upper grades are currently in process.
We are so proud of the many children of Angels' Place who have gone on to successfully pursue their dreams, to become productive healthy members of their community  - and the world.  But there are so many more still waiting for someone like you to open the door of opportunity for them.  To learn more about what you can do, visit our Ways to Help page today.