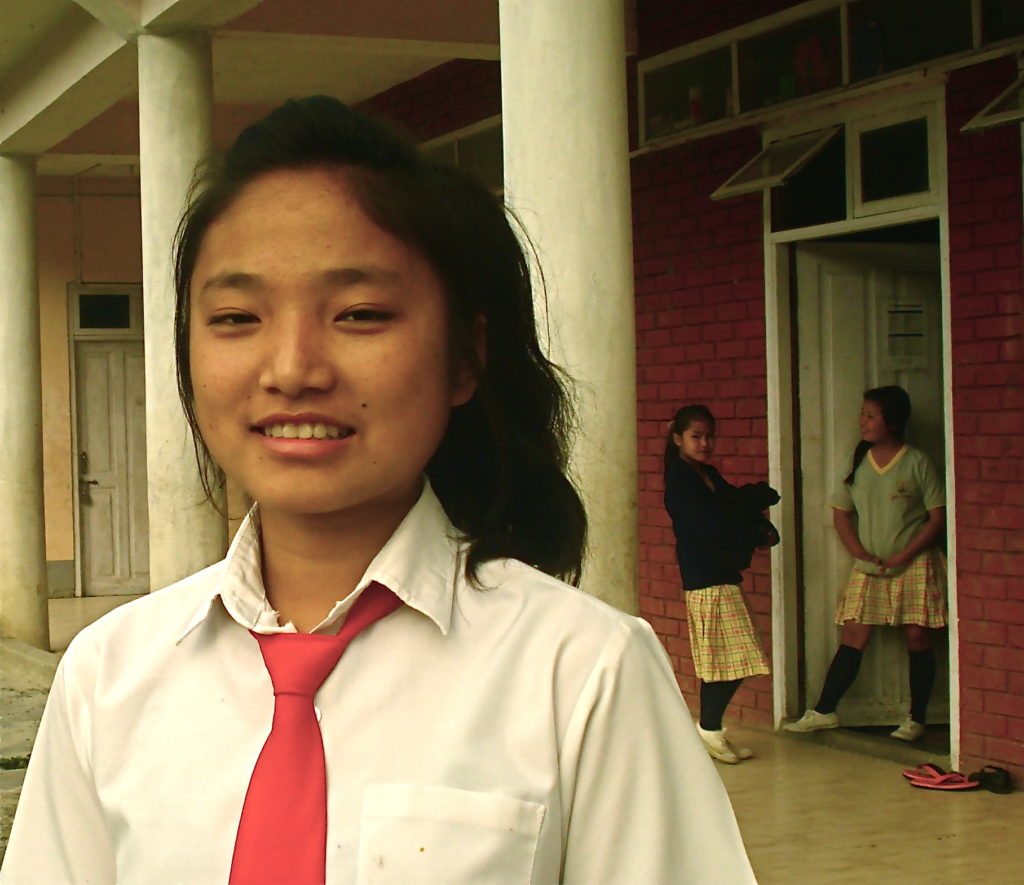 When Lamneichong was 2 years old, her father died and her mother remarried a man who did not want another child. In her words..."I had no where to go."
Fortunately, her grandfather was willing to take her in, though he was struggling to care of his own needs, let alone those of a young child. She remembers her early childhood as being "lonely and fearful". With no memory of her father and a mother she never saw, she felt abandoned and alone. Though her grandfather loved her, he was not able to provide for her as a family should. Soon, he became too old and things got really tough. Finally, with no other options, he brought Lamneichong to Angel's Place in 2010.
Now, living at the orphanage, this beautiful 16 year old is thriving. The life of fear and loneliness is fading, being replaced with one rich in friendship, warmth, healthy food and the hope for a successful future a good education provides. In school, her favorite subject is Science and in her free time she enjoys playing with her many friends, singing and dancing. Though the sadness of losing her parents will always be with her, she is building new healthy and loving relationships that will carry her through her youth. Most importantly, she is building a foundation of hope for her future, whatever she decides to do in life.
Lamneichong wants the world to know how grateful she is for her sponsors and the loving Christian home she has at Angel's Place. Her life will be forever changed because of the kindness and generosity they have shown.
There are hundreds of children like Lamneichong on the waiting list to get into Angel's Place. You can help make room for them by visiting our Ways to Help page now.