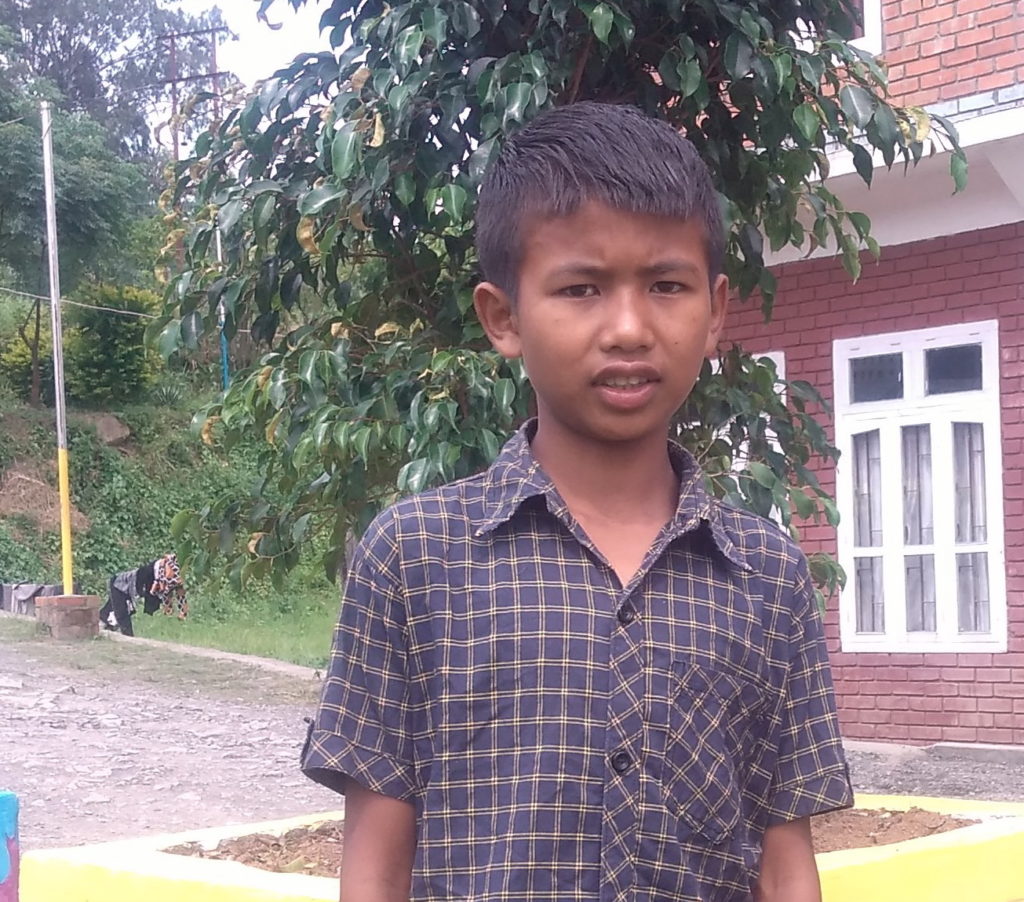 When "Ding" was only 8 years old his father died.  For most young mothers in India, this is much more than just losing a beloved husband.  Her entire life as she knew it was gone.  Though things certainly were not easy for them before her husband's death, they could at least make ends meet and put food on the table.  There were all the challenges poverty brings but they were together and they had enough to survive.  Then, in just one single day, her husband is gone along with all the resources she needed to support her family.  She had no money, no job and food was scarce.  Ding's dream for an education was lost.   She had to make the hardest choice a mother could make, to send her child away.  But she knew it was the only way.  She could not care for him or give him the opportunities he deserved.  Imagine the moment of having to make this choice.
Fortunately, she found Angels' Place...a warm and loving refuge for children like Ding who are barely surviving in the grips of extreme poverty.  A place where he could count on regular nourishing meals, a warm bed, compassionate caregivers and most importantly to Ding, the chance to go to school so he could pursue his dream of becoming a bank officer.  In his own words... "I am thankful for my sponsors.  Without their financial support I would not be going to school.  This I know for sure."
Until culture changes and widowed women in India are provided the support and resources they need to keep their children at home, places like Angels' Place are necessary to give kids like Ding a fair chance in life.  There are so many just like him.
Would you like to know more about how you can help a child like Ding?  Check out our Ways to Help page to learn all the ways you can make a difference.
To read more stories about the children at Angels' Place, click on "Angel of the Week" under Categories to the right of this page.